Cosmetic Dentistry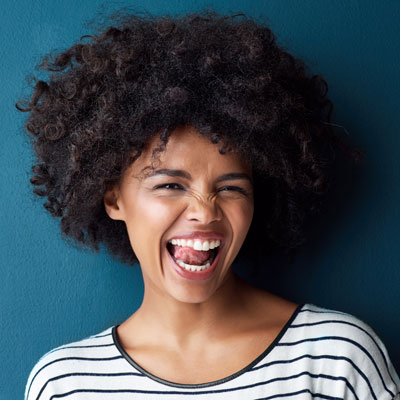 In recent years, cosmetic dentistry has become more popular than ever. More and more, people are realising they have access to solutions that will help them love their smile. If you would like to change the way your teeth look, we have options that can help you.
To get started, book in for a consultation with one of our dentists. We'll meet with you to discuss what you'd like to achieve. After a thorough examination, we can determine what the best treatments are for you.
Teeth Whitening
All over the world, people love the transformation that a simple teeth whitening procedure can make. You'll find that it enhances your self-esteem and makes you want to show off your smile. Your teeth will look dramatically different when your whitening has been completed. The results can last for quite some time, particularly if you refrain from eating or drinking staining substances.
You can choose from in-chair or take-home teeth whitening. We offer products from Pola, which give superior results. The in-chair results are quicker, being completed in just a single session. If you'd prefer to do your whitening at home, you'll need about 10-20 applications to reach the desired results. You'll receive full instructions from your dentist if you choose to get a take-home kit.
Most people love the results they get with teeth whitening. The more yellowed your teeth are to begin with, the most drastic of a change you'll notice as your teeth are lightened. Even if you don't have severe discolouration, you'll still notice a difference in your teeth after having them whitened. The individual results of whitening will vary. Be sure you speak to your dentist about the resalistic outcomes you can reach for your particular situation.
Veneers
What if you could simply cover up any blemishes in your teeth? With dental veneers, you can do just that. A thin covering that looks similar to a fake fingernail is applied to your teeth. It can mask a range of imperfections such as chips, gaps and discolouration. Veneers can be completed in just a couple of appointments. You'll be involved in designing your veneers, ensuring they're made to your exact specifications.
The first step is to have a consultation at our clinic. We can create a mockup of your veneers by taking impressions of your teeth, then showing you what the veneers will look like. You can even try them on in your mouth to visualise the final result. You'll have a full description of what the treatment is, and all risks, benefits and costs associate with it.
Once you decide to move forward, we will prepare your teeth to receive the veneers and take impressions of your teeth. You'll have a temporary set of veneers while yours are fabricated at our laboratory.
Open Six Days a Week
It's not easy for busy people to get in for a dental appointment. To better accommodate your schedule, we are open on Saturdays and late on Tuesdays. We'll see you promptly on time to make sure you can get on with your day. Contact us now to book your consultation for cosmetic dentistry Cannington!
Health Fund Information
We accept all health funds. Your rebate can be claimed on the spot with our HICAPS machine. If you do not have dental cover, we'll be happy to work out an in-house payment plan with you so that your care will be within your budget.
CONTACT US »

Cosmetic Dentistry Westfield Carousel, Cannington, Beckenham, East Cannington WA | (08) 9458 8646